Asbury Thursday Folders – (September 21, 2023)
Posted September 21, 2023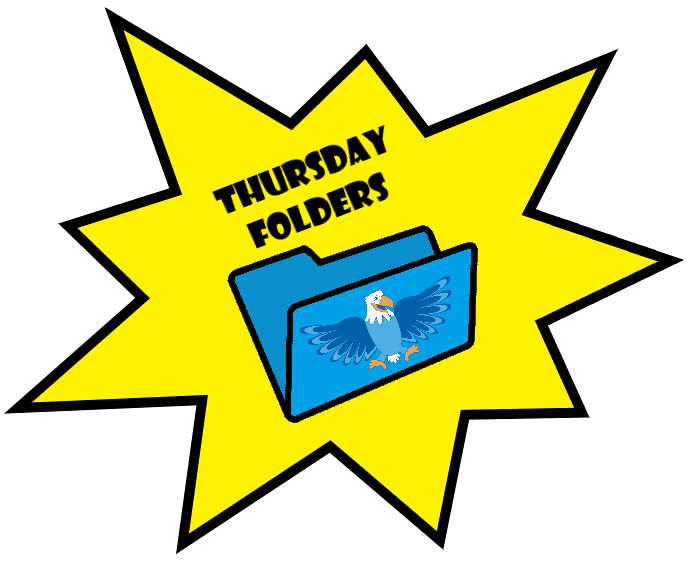 Substitute Interim Principal Message:
Happy Thursday! It is my pleasure to serve as substitute interim principal while Ms Mendoza is away for a few days. From my first morning here, I can see that students at Asbury are enthusiastic and eager learners. I look forward to watching them shine in the classrooms, other learning spaces and on the playground. I am here through next Friday, and you may contact me anytime via email at lynn_heintzman@dpsk12.net or through Ms. Baca in the front office. Enjoy this beautiful weather and the long weekend with your family.
Lynn Heintzman (Substitute Interim Principal)
What's top of Mind?
Volunteering at Asbury:
Asbury appreciates all volunteers who would like to support our Eagles in many ways. In order to volunteer within the building, please use this link to complete a volunteer background check that all DPS schools require. It is quick and the turnaround is only a day or two, so if you plan to volunteer in the building at all this year, please complete this ASAP, so you will be all ready to get started. Thanks so much for supporting our learners.
Volunteer Background Check Link –
This background check needs to be completed yearly, so if you completed this last year, please complete it again for this 2023-2024 school year.
Mental Health Minute
Hi! My name is Lauren Gourgues, and I am excited to be the new school psychologist here at Asbury. This is my 5th year in the field and my first in DPS. Every week in the mental health minute I will be sharing research-based information or a resource related to mental health.
This week's topic is Mindfulness.
Mindfulness encourages a person to bring their awareness to the present moment without judgment. Awareness is the first step in making any change and can be a powerful tool in regulating emotions. Recent research indicates learning and practicing brief positive psychology skills (e.g 3–7 minutes of mindfulness, gratitude, goal setting, resilience, growth mindset) can provide an instant mood booster and the building of neural pathways and generalized behavior over time. Brief PP practices demonstrate improvement in feelings of wellness for individuals of all ages, cultures, and geographies as well as across a range of symptom experiences and severity (Agteren et al, 2021; Waters et al., 2021).
Like You: Mindfulness for Kids Podcast
What's Still Relevant?
Important message from Lauren Gourgues, our School Psychologist:
The window to complete the BESS (Universal Mental Health Screening) is now open. You are encouraged to complete a short form to provide valuable input on your student's mental health and social emotional well being. The form can be completed in less than 5 minutes!
DIRECTIONS to complete the BESS for your student(s):
1. Follow the link below:
2. Enter your student's DPS ID and date of birth (MM/DD/YYYY).
3. Complete the screening form.
To learn more, view Frequently Asked Questions at tinyurl.com/bessfaq2324 or contact Lauren Gourgues, School Psychologist, atLauren_Gourgues@dpsk12.net
Click HERE to fill out the Parent version of the Technology Responsibility Contract. Thanks so much. – Mrs. Ravel
Important Information from the Office:
Please make sure to complete your You Benefit! Form previously known as your lunch application form. Remember all students will receive a full tray for lunch and breakfast, free of charge. Deadline for this is Oct 2.
Make sure all of your contact information is up to date on your parent portal . See Ms. Baca if you have any questions.
What's new from PTSO?
Thank you to everyone who joined us at Skate CIty on Monday night! It was so fun to see Eagles skating and having a great time!
Carnival!

9/29/23, 5-7 at Asbury
BRING IN YOUR PRIZES! Bring in your gently loved toys, games, stickers, stuffies, and other items that can be used as prizes. Ms. Baca is collecting items in the front office
Tickets are on sale NOW! https://asbury-carnival-2023.cheddarup.com/ Remember that adults don't need tickets and scholarships are available – we want you all to come!
Volunteer to help – There are a few slots left in the Sign Up Genius – find your spot!

Mark your calendars for the next PTSO meeting, October 3, 6 pm, Virtual. It's not too late to join us!
Walk to School Day!

Wednesday, October 4th is National Walk to School day! Meet up with your friends, neighbors, and classmates on the walk to school
There will be doughnuts, stickers, and coffee for this fun and festive day!

Dining Out Event at Chook – October 4th and 5th.

Here is the FLYER for more information
Mention "Asbury" or use the code "SCHOOLS20" when ordering.
What's going on with Enrichments?
Playwell LEGO K-2 Information Flyer – NOW OFFERED for students K-5.
Coding with Kids (Scratch Coding) – 3-5 grade students – Thursdays.
More Fall Enrichment activities are being scheduled and will be communicated as they become available.
---
Flyers:
Colorado Rapids Night Flyer – 10/21
Enrichment Flyers
Playwell LEGO K-5 Flyer – NEW! – Now offered for K-5 students!
Coding with Kids (Scratch Coding) – NEW!
---
Upcoming Dates:
9/18 – 6-8pm – Skate City Asbury Night
9/22 – Teacher Planning Day (no school for students)
9/29 – Asbury Carnival (5:00-7:00 pm)
9/21 – 4th Grade Music Field Trip with Ms. Smith – 9:30-12:45
10/4 – Walk to School Day
10/4 AND 10/5 – Chook Dine Out – use code SCHOOLS20
10/21 – 7pm – CO Rapids Night