Asbury Thursday Folders – Sept. 14, 2023
Posted September 14, 2023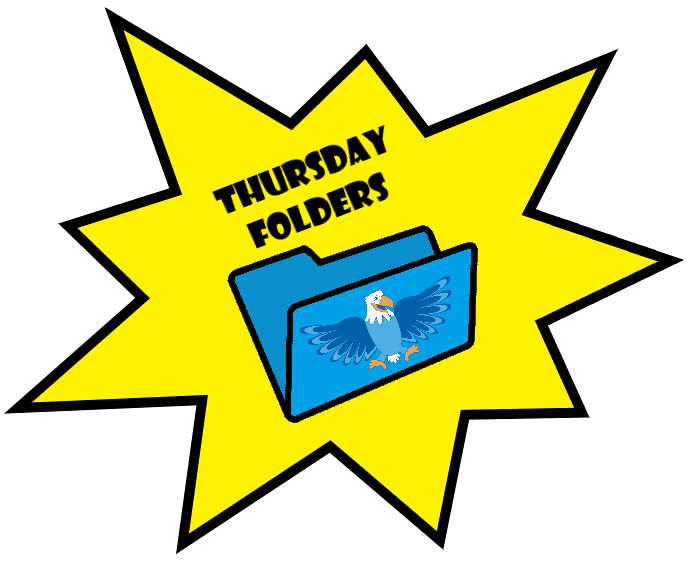 Principal Message:
Happy Thursday! As another week comes to an end, I want to say how amazing our Eagles are doing following all expectations and routines and getting to the business of learning. In my experience, I have found that around the middle of September students tend to become comfortable with their surroundings and behaviors start to shift. I can honestly say that our Eagles are an exception and are continuing to follow all of their BEST expectations! Even our photographers yesterday commented on our school and how well behaved all of our students were. We are so proud of each and everyone of them!
Please take the time to read the important message below by our school Psychologist Lauren Gourgues regarding our BESS survey.
I know some of you may be aware that prior to accepting this interim position, I had informed my Directors that I would need some time from September 18th- 28th for a previously scheduled trip. That time has quickly arrived! In collaboration with Dr. Sawyer, our Collaborative Director, we decided to have another interim for the time I am away to support our teachers and students and keep the building safe. Lynn Heintzman, an experienced and wonderful Interim for DPS will be here to support all of you during the time I will be gone. I will return on the 29th and will finish off my time until Ms. D returns. You may contact Ms. Heintzman via email at lynn_heintzman@dpsk12.net or as always through Ms. Baca in the front office. I leave for this short time knowing that you are in great hands with Lynn and you will hear from her in next week's Thursday folder message from the principal. Enjoy this beautiful weather and we will see you soon.
In Partnership,
Ana Mendoza (Interim Principal)
What's top of Mind?
Volunteering at Asbury:
Asbury appreciates all volunteers who would like to support our Eagles in many ways. In order to volunteer within the building, please use this link to complete a volunteer background check that all DPS schools require. It is quick and the turnaround is only a day or two, so if you plan to volunteer in the building at all this year, please complete this ASAP, so you will be all ready to get started. Thanks so much for supporting our learners.
Volunteer Background Check Link –
This background check needs to be completed yearly, so if you completed this last year, please complete it again for this 2023-2024 school year.
Community Circle Video from Friday, September 8th (sorry, we had a couple of technical difficulties, but it was a lot of fun!!)
Two Important Messages from Lauren Gourgues, our School Psychologist:
The window to complete the BESS (Universal Mental Health Screening) is now open. You are invited and encouraged to complete a short form to provide valuable input on your student's mental health and social emotional well being. The form can be completed in less than 5 minutes!
DIRECTIONS to complete the BESS for your student(s)::
1. Follow the link below:
2. Enter your student's DPS ID and date of birth (MM/DD/YYYY).
3. Complete the screening form.
To learn more, view Frequently Asked Questions at tinyurl.com/bessfaq2324 or contact Lauren Gourgues, School Psychologist, at Lauren_Gourgues@dpsk12.net
Parents/Guardians of 5th grade students
Riding the Waves will begin next week. This is an opportunity for your student to learn about mental health wellness, how to identify risk factors for depression, and how to ask for help from a trusted adult. After each lesson, a parent handout will be distributed. A passive permission form was distributed at back to school night and was also sent home.
If you would like further information about the program, please contact Lauren Gourgues, School Psychologist, at Lauren_Gourgues@dpsk12.net.
What's Still Relevant?
Kiss and Go
A reminder : There is no stopping at the Kiss and Go area! Please make sure you are ready to drop off your child when you drive up to the kiss and go lane. No stopping and no parking please! Thank you for helping make this go smoothly!
Safety Team
If you are interested in joining a group of parents looking to support Asbury and DPS in ensuring school safety is prioritized, please reach out to Autumn Shraiberg at (303)704-1037 to learn more about this opportunity.
CMAS Information for 4th and 5th Grade Families:
Hard copy scores for our current 4th and 5th graders of their CMAS scores will be sent home soon. Please reach out if you have any questions. In the meantime, you can view the scores through the DPS Parent Portal. Here is the click path to do that.
Viewing CMAS scores in DPS Parent Portal
The Role of Standardized Testing and Achievement
CMAS Letter from School Leader to Families
Understanding ELA and Math CMAS Scores
Please make sure to complete your You Benefit! Form previously known as your lunch application form. Remember all students will receive a full tray for lunch and breakfast, free of charge. Deadline for this is Oct 2.
Make sure all of your contact information is up to date on your parent portal . See Ms. Baca if you have any questions.
Click HERE to fill out the Parent version of the Technology Responsibility Contract. Thanks so much. – Mrs. Ravel
What's new from PTSO?
Carnival!

9/29/23, 5-7 at Asbury
BRING IN YOUR PRIZES! Bring in your gently loved toys, games, stickers, stuffies, and other items that can be used as prizes. Ms. Baca is collecting items in the front office
Tickets are on sale NOW! https://asbury-carnival-2023.cheddarup.com/ Remember that adults don't need tickets and scholarships are available – we want you all to come!
Volunteer to help – sign up genius will be coming out in Friday's Carnival Deet

Mark your calendars for the next PTSO meeting, October 3, Virtual. It's not too late to join us!
What's going on with Enrichments?
NEW UPDATE! – Playwell LEGO K-2 Information Flyer – NOW OFFERED for students K-5!
More Fall Enrichment activities are being scheduled and will be communicated as they become available.
---
Flyers:
Colorado Rapids Night Flyer – 10/21
Enrichment Flyers
Playwell LEGO K-5 Flyer – NEW – Now offered for K-5 students!
---
Upcoming Dates:
9/18 – 6-8pm – Skate City Asbury Night
9/22 – Teacher Planning Day (no school for students)
9/29 – Asbury Carnival (5:00-7:00 pm)
9/21 – 4th Grade Music Field Trip with Ms. Smith – 9:30-12:45
10/4 – Walk to School Day
10/21 – 7pm – CO Rapids Night