Asbury Thursday Folders – October 5, 2023
Posted October 6, 2023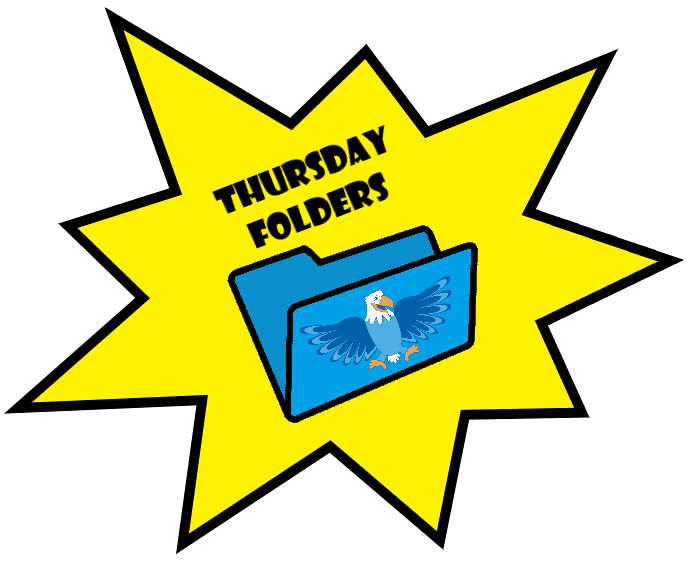 Principal Message:
Happy Thursday Asbury Community! I want to thank all of you for your support while I took my scheduled trip. It was a wonderful experience, but I am so excited to be back to finish off the month of October. Ms. Lynn Heintzman was the perfect choice to be my substitute while I was away and I am forever grateful to her and to everyone who supported her and made her feel welcome.
We are very excited to have Ms. D back part time. She will be starting her return as your principal slowly as we want to make sure she is completely recovered and ready to finish off the school year. In the meantime I will be here serving alongside her and taking some things off her plate. We joked this week that Asbury is lucky to have a Principal², but I am the one that is lucky enough to be able to stay and help Ms. D and this wonderful community a little longer.
I would like to take the time to thank our PTSO for a wonderful Carnival last Friday and for the delicious donuts yesterday morning for our Walk and Roll to school day! We are so fortunate to have our PTSO members always making sure we have great activities and so much fun here at Asbury! If you haven't joined PTSO I strongly encourage you to do so. Here's the LINK to join! I am sure there is a place waiting for you to get involved!
I wish you all a wonderful rest of your week and a glorious weekend.
Respectfully,
Ana Mendoza
Interim Principal
What's top of Mind?
Fall Conferences
Asbury's Fall Conference evenings will be October 18th and October 19th unless you hear otherwise from your grade level teachers. Teachers will be sharing out sign-up geniuses to choose a slot for your conference for your student over the next week. Other dates may be offered in addition to the 18th and the 19th depending on the grade level. Watch the upcoming Deets from your teachers for more information.
There will NOT be school on Monday, October 16th for students. Enjoy your long weekend from October 12-16.
School Pictures
Pictures are going home today and tomorrow. Please be on the lookout for your child's picture packages if you ordered. If you did not get the chance to order here is the Link to the company where you can talk with them and get your child's specific code to order pictures. If your student was absent or is new to Asbury since our pictures were taken retakes will be on Tuesday, October 24, 2023. If you ordered pictures, but would like a retake, the package must be returned to the school and we will give them to the photographer on the day of retakes.
Pokemon Cards at Asbury
Please have your students keep their Pokemon cards at home. They are not allowed at Asbury during the day or during Discovery Link. Students should not have them in their lunchbox or in their pockets during lunch or recess. There is a Pokemon Enrichment class on Wednesdays after school. If your student is in that enrichment, they should turn their cards into Ms. Baca at the start of the day and pick them up after school for class. Families, thanks so much for helping with this!
Mental Health Minute
Depression can occur in young children. When it begins in childhood, the likelihood of depression happening again in life is higher. Symptoms that occur more in children and might be overlooked include increased irritability, behavioral problems, and physical complaints. Both genetics (ex. family history) and environmental factors (ex. bullying) can contribute. Below are some strategies to support children who may struggle with depression :
De-stress together (ex. mindfulness)
Familiarize yourself with the signs of depression
Attend to your own mental health needs
Create and model healthy habits with sleeping, eating, exercise, and limiting screen time.
CSC Meeting
Please join the CSC meeting on October 17 from 4-5 at Asbury. During this time we will be talking about ELA PAC, parent involvement in the hiring process, tours, upcoming events, and more. All are welcome.  
What's Still Relevant?
The window for the Fall BESS closes October 13th.
You are encouraged to complete a short form to provide valuable input on your student's mental health and social emotional well being. The form can be completed in less than 5 minutes!
DIRECTIONS to complete the BESS for your student(s):
1. Follow the link below:
2. Enter your student's DPS ID and date of birth (MM/DD/YYYY).
3. Complete the screening form.
To learn more, view Frequently Asked Questions at tinyurl.com/bessfaq2324 or contact Lauren Gourgues, School Psychologist, atLauren_Gourgues@dpsk12.net
Click HERE to fill out the Parent version of the Technology Responsibility Contract. Thanks so much. – Mrs. Ravel
Important Information from the Office:
Make sure all of your contact information is up to date on your parent portal . See Ms. Baca if you have any questions. 
What's new from PTSO?
Carnival THANK YOU! – we had over 355 student and preschool visitors, 90+ volunteers, and we had a great time!! Our sincere thanks to all who helped!
Dine Out Event at Chook – Today (10/5) is the second and last day of this awesome Dine-Out opportunity. Let someone else cook dinner and enjoy delicious chicken and more! 

Here is the FLYER for more information
Mention "Asbury" or use the code "SCHOOLS20" when ordering online.

Platte Park Scarecrow Contest: Residences and businesses can compete to make awesome scarecrows, then a map will be provided so you can visit all the creative scarecrows in the neighborhood!
Curious about the upcoming School Board Election?

Get to know the candidates at a forum open to the public
Hamilton Middle School, District 1, forum on October 24th.   
5:00-6:00 will be the at-large candidates and 6:15-7:00 will be district 1 & 5 candidates. 
Childcare provided by Montessori on Wheels, translation services, and food/refreshments.
FLYER for more information

Community, Wellness, and Fundraising Opportunity: Upswell Active Recovery + Wellness studio, on South Broadway offers a range of movement and recovery.

Upswell would like to donate a class free of charge with all proceeds paid directly to Asbury. ($20 donation to Asbury PTSO for participation)
Please join us November 3, for a 9AM class followed by an option to partake in recovery sessions from 10am – 2pm. (This is also the date for those that purchased the Upswell Spring Wing auction experience)
Contact Olivia Jolly at oliviajolly@gmail.com for more information. 
Click HERE for more information. There are 12 spots remaining!

Community, Wine Tasting, and Fundraising Opportunity: Every year Pearl Wine Company celebrates our Anniversary by hosting a tasting to raise money for DPS!! 

Tickets $65 Per Person
Saturday November 4th, 6pm – 9pm 
Location: Downtown Sheraton
Buy tickets by clicking on the Asbury logo at this link, and enjoy!
What's going on with Enrichments?
Please visit the Asbury Website for more information and details about enrichments offered during this session: Asbury Enrichments Schedule
---
Flyers:
School Board Candidate Forum Information
Colorado Rapids Night Flyer – 10/21
NEW: Upswell Community Recovery Class Information – 11/3
NEW: Pearl Wine Tasting Fundraising Event Information – 11/4
NEW: Platt Park Scarecrow Contest Information
Enrichment Flyers
Learn to Play Pokemon Flyer (they will prorate if you sign up now)
---
Upcoming Dates:
10/5 – Chook Dine Out – use code SCHOOLS20 (2nd night!)
10/12 – No School for Students (Teacher Planning Day)
10/13 – No School for Students and Staff
10/16 – No School for Students and Staff
10/21 – 7pm – CO Rapids Night
10/24 – Picture Retakes
10/24 – School Board Candidate Forum
10/31 – Halloween Celebrations (parade in the afternoon and classroom activities) **More details to come.
11/3 – Upswell Gives! Event
11/4 – Pearl Wine Tasting Event
11/8-11/9 – 5th Grade Balarat