Asbury Thursday Folders – (October 26, 2023)
Posted October 26, 2023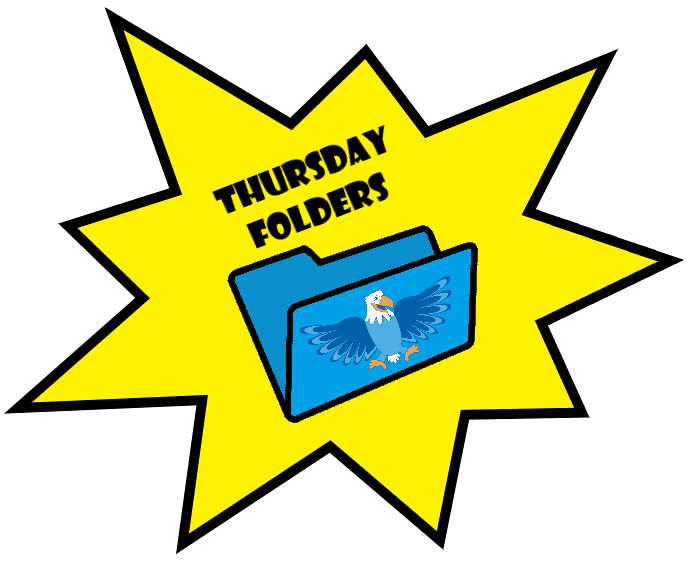 Principal Message:
The weather has been absolutely gorgeous this week so far! It has been great to be outside with students during lunch and recess. The playground is full with students playing four-square, tetherball, playing on the swings and playing football on the field. In addition to all of this, we are also going to have our Community Circle this Friday, October 27 from 7:50-8:20. Parents are also invited to join us during this time! So, what is Community Circle? This is a time where we come together as a community of learners and focus on doing our BEST. We celebrate students and read out the BEST awards, play games and celebrate our learning across the building. We host these on Zoom, so you can join from anywhere! Below are the details for how to join!
In addition to this exciting news, I have two other items that are top of mind:
1-As we are patrons of the neighborhood, please never block driveways. Twice now in two weeks we have had someone block our neighbors driveways. I know parking can be really tough at morning drop off, so as a reminder, you can always use Kiss and Go or be a couple of minutes late, but please do not block driveways. They can call and have cars towed and we don't want that!
2-Have you heard? We are looking for a highly-qualified long term sub for our 4th grade Math classroom. With Ms. Van Sant heading out on maternity leave soon, we are looking for someone who has the heart for working with an amazing group of 4th graders and is also willing to teach Bridges Math. If you are interested, please reach out directly to Jeanna_Doung@dpsk12.net.
Jeanna Doung
Asbury Principal
What's top of Mind?
Community Circle – tomorrow! See above for the link to join!
Digital Art Studios from Ms. Werner
Check out Ms. Werner's awesome Digital Art Studios now on Asbury Learning Links that she created! It is a great art resource for students at school or at home! Click HERE.
Marketing Team Meetings
We are excited to bring back the meeting of the marketing team for Asbury. The marketing team comes together to talk about the importance of getting students to come to Asbury and getting them to stay! We did some amazing work last year with updating our tour process and promoting Asbury in a variety of ways! If you are interested in joining, please let Jeanna know!
Prospective Parent School Tours Starting
We are excited to announce that we will be starting our prospective parent school tours. If you know of anyone who has school age children that might be interested, please send along this information:
Thank you for your interest in Asbury Elementary! It is a great school. Our tour schedule is now available on our website if you would like to sign up for a tour, here is the link…
https://forms.gle/mzFWiJTDVpiHQ3Z57
Please feel free to reach out out Amber Baca in the office via email:
ABaca@dpsk12.net
or by phone:
720-424-9750
In the meantime, please follow us on social media:
Instagram – https://www.instagram.com/asburyeaglesco/
Facebook – https://www.facebook.com/asburyelementarydenver/
Mark Your Calendars: SchoolChoice Round 1 Dates
SchoolChoice Round 1 for the 2024-25 school year will open on Jan. 11, 2024 and close on Feb. 12, 2024. If you know of any kindergarten families or new families, they can make Asbury their home schools!
The DPS SchoolChoice application and waitlist site has changed. Families interested in coming to Asury can apply here. Families with existing Parent Portal accounts can log in using their username and password and families who do not have Parent Portal accounts will set up a new account.
---
Mental Health Minute
Attitude of Gratitude
How often do you tell your child "say thank you" or "be grateful"? Research shows that people who experience gratitude experience more positive emotions such as love as joy and fewer negative emotions such as resentment. Improved connectedness in relationships and better physical health are some other benefits.
Simple Gratitude Every Day
Model practicing gratitude: Express thanks to your family, friends, and even strangers. Be specific about what you are grateful for and why.
Share gratitude: Make time every day (dinner, walk to or from school) for your family to share what they are grateful for. This can be something small or a big accomplishment.
Reinforce grateful behavior: When you notice your child showing gratitude, call it out!
Denver South High Trick or Treat Street – Monday, 10/30 (5:00-7:00 pm)
5:00-7:00 pm
South High Gym
$5 per child (cash or card) – $2 per child if you bring in a *hygiene product

*Items Needed: Hair brush/comb Shampoo Conditioner Body Wash Deodorant Lotion Tissue Socks Toothbrush Toothpaste Dental floss Mouthwash Hand Sanitizer Band-Aids Chapstick etc

Flier for more information
What's Still Relevant?
Halloween Celebrations!
We will celebrate Halloween on Tuesday, October 31
Costumes – Students can come to school in costumes and wear them all day, but no masks or wings or accessories should be worn during the school day. These can be put on at the end of the day for the parade.
Please, students should wear nothing scary or uncomfortable for the school environment.
Students will still have specials, but specials will be shortened to 30 minute blocks so don't forget your sneakers if your student has PE.
The parade will start outside at 1:40. Students will be walking on the sidewalk around the perimeter of the school and then heading back to the field at the end for a special surprise.
After this, only students will head back to their classrooms for their Halloween Parties. Room supporters will be reaching out to families for any support with this that is needed so watch your email!
There will be a normal 2:40 dismissal that day. Please reach out if you have any questions.
We are also looking for community donations for students who may need costumes. If you have extra costumes that you would like to donate, please bring them to Ms. Baca in the office! Thanks in advance.
Kindness Campaign Page on Asbury Learning Links!
Click HERE to visit the new page on Asbury Learning Links to support Mr. Garrett's Kindness Campaign. There are some great videos about Kindness and Mindfulness. Check out our Asbury Virtual Zen Den too! Stay tuned. More to come.
What's new from PTSO?
THIS WEEK: Littles Wine and Spirits Fundraiser! This wonderful neighborhood shop at 2930 South Downing street is offering Asbury a 10% giveback for a week!!!

Stock up for Halloween, Thanksgiving, Football Season, and any other upcoming events!
Shop anything in the store from 10/24-10/31
Mention Asbury at checkout

Skate Start Graduates and other Skateboarders!

Squareskate offers a shuttle to their Skateboarding After School Program at the Denver Warehouse! www.squarestateskate.com
The shuttle would pick students up from Asbury after school on Mondays, transport students to their indoor skatepark: the Denver Squarehouse Warehouse (4321 Broadway #4), and run the program until parents pick up at that location at 6:30pm.
Email David Biddle and Abbey Byrne with interest or questions: david@squarestateskate.com; abbey@biginterview.com
This program is designed for participants of all skill abilities.
Asbury Community Happy Hour – Candidate Meet and Greet for John Youngquist

Where?

Denver Beer Company (S. Downing location)

When?

Friday, October 27
3:30-5:00 pm

Why?

To meet and talk with John Youngquist, At Large Candidate for DPS School Board, Asbury Community Member, Parent of two Asbury graduates, Educator with close to 30 years of experience in education
Check out this Chalkbeat article about John and his years of educational experience!
Hope you can stop by and join in the fun!
Please Reply to this EVITE so we can plan accordingly!
Community, Wellness, and Fundraising Opportunity: Upswell Active Recovery + Wellness studio, on South Broadway offers a range of movement and recovery.

Upswell would like to donate a class free of charge with all proceeds paid directly to Asbury. ($20 donation to Asbury PTSO for participation)
Please join us November 3, for a 9AM class followed by an option to partake in recovery sessions from 10am – 2pm. (This is also the date for those that purchased the Upswell Spring Wing auction experience)
Contact Olivia Jolly at oliviajolly@gmail.com for more information.
Click HERE for more information. There are 10 spots remaining!
Community, Wine Tasting, and Fundraising Opportunity: Every year Pearl Wine Company celebrates their Anniversary by hosting a tasting to raise money for DPS!!

Tickets $65 Per Person
Saturday November 4th, 6pm – 9pm
Location: Downtown Sheraton
Buy tickets by clicking on the Asbury logo at this link, and enjoy!
What's going on with Enrichments?
Please visit the Asbury Website for more information and details about enrichments offered during this session: Asbury Enrichments Schedule
---
Flyers:
South Trick or Treat Street – 10/30 (5:00-7:00 pm)
Upswell Community Recovery Class Information – 11/3
Pearl Wine Tasting Fundraising Event Information – 11/4
Enrichment Flyers
---
Upcoming Dates:
10/24 – 10/31 – Littles Wine and Spirits Fundraiser – mention Asbury
10/27 – Candidate Meet and Greet John Youngquist
10/30 – Trick or Treat Street @ South High (5-7pm)
10/31 – Halloween Celebrations (parade starts at 1:40 and will go on the sidewalk around the perimeter of the school, followed by something special, and then classroom parties)
11/3 – Upswell Gives! Event
11/4 – Pearl Wine Tasting Event
11/8-11/9 – 5th Grade Balarat
11/16 – Asbury Fun Run/Hold for Thanksgiving Meal in the Asbury Lunchroom
12/12 – Chipotle Dine out
5/17 – Field Day
5/24 – Field Day Rain Date
6/4 – Hold for 5th grade Continuation