Asbury Thursday Folders – (October 19)
Posted October 19, 2023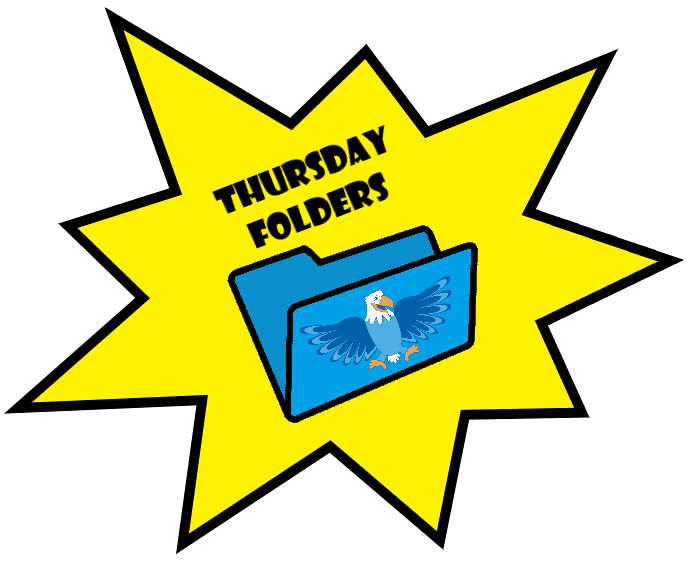 Principal Message:
Awesome Eagle Community!
This month is Anti-Bullying month! At Asbury we have a zero tolerance policy on bullying. Mr. Garrett, our amazing restorative justice paraprofessional has been working hard teaching lessons around bullying to keep Asbury a safe place to learn. If you see Mr. Garrett around, please thank him for all of his hard work supporting students throughout the building. We appreciate you, Mr. Garrett.
I wanted to take a moment of gratitude for the grace you all have provided as I have transitioned back into Asbury. I am excited to be back to full time now and love seeing all of you in the community again. I also love seeing all the students in their classrooms again. I also love seeing all the teachers supporting students with a continued focus on engagement, inclusion and equity! It is so great to be back. I missed you all! Have a wonderful weekend.
Jeanna Doung
Asbury Principal
What's top of Mind?
Community Circle
Next Friday, October 27 from 7:50-8:20 we will have a Community Circle meeting for all staff and students. Parents are also invited to join us during this time! What is Community Circle? This is a time where we come together as a community of learners and focus on doing our BEST. We celebrate students and read out the BEST awards, play games and celebrate our learning across the building. We host these on Zoom, so you can join from anywhere! Below are the details for how to join!
Halloween Celebrations!
We will celebrate Halloween on Tuesday, October 31
Costumes – Students can come to school in costumes and wear them all day, but no masks or wings or accessories should be worn during the school day. These can be put on at the end of the day for the parade.
Please, students should wear nothing scary or uncomfortable for the school environment.
Students will still have specials, but specials will be shortened to 30 minute blocks so don't forget your sneakers if your student has PE.
The parade will start outside at 1:40. Students will be walking on the sidewalk around the perimeter of the school and then heading back to the field at the end for a special surprise.
After this, only students will head back to their classrooms for their Halloween Parties. Room supporters will be reaching out to families for any support with this that is needed so watch your email!
There will be a normal 2:40 dismissal that day. Please reach out if you have any questions.
We are also looking for community donations for students who may need costumes. If you have extra costumes that you would like to donate, please bring them to Ms. Baca in the office! Thanks in advance.
The window for the Fall BESS closes October 20th. That's tomorrow!!
Please complete a short form to provide valuable input on your student's mental health and social emotional well being. The form can be completed in less than 5 minutes!
DIRECTIONS to complete the BESS for your student(s):
1. Follow the link below:
2. Enter your student's DPS ID and date of birth (MM/DD/YYYY).
3. Complete the screening form.
To learn more, view Frequently Asked Questions at tinyurl.com/bessfaq2324 or contact Lauren Gourgues, School Psychologist, at Lauren_Gourgues@dpsk12.net
Fall Conferences
Asbury's Fall Conferences are underway! Please reach out to your teachers if you have any questions.
---
Mental Health Minute
Growth Mindset
Great accomplishments and long-term goals are not achieved overnight. Success is usually the result of hard work, deliberate practice, persistence, and trial-and-error learning. This often takes time, with many small steps creating a positive direction along the way. We can reinforce persistence by recognizing and celebrating children's small steps towards achieving positive outcomes.
Here are some tips for helping your child develop a growth mindset:
Praise attempts, as well as success, and make sure that you focus on the effort or hard work put into the success.
Emphasize that growing requires trying new things they may not be successful at the first try.
Encourage goal setting and mapping out a plan for achieving the goals. Talk with your child about steps they have taken, what worked and what didn't, what they might do next.
Help your child work through setbacks, or lack of self-confidence, by helping to identify negative thoughts that may suggest concerns about his or her ability to be successful.
New Kindness Campaign Page on Asbury Learning Links!
Click HERE to visit the new page on Asbury Learning Links to support Mr. Garrett's Kindness Campaign. There are some great videos about Kindness and Mindfulness. Check out our Asbury Virtual Zen Den too! Stay tuned. More to come.
What's Still Relevant?
School Pictures
If you did not get the chance to order here is the Link to the company where you can talk with them and get your child's specific code to order pictures. If your student was absent or is new to Asbury since our pictures were taken retakes will be on Tuesday, October 24, 2023. If you ordered pictures, but would like a retake, the package must be returned to the school and we will give them to the photographer on the day of retakes.
Blocking Driveways
As we are patrons of the neighborhood, please never block driveways. We did have an incident in which one of our neighbors could not get out of the driveway because of a car fully blocking his driveway. I know parking can be really tough at morning drop off, so as a reminder, you can always use Kiss and Go or be a couple of minutes late, but please do not block driveways.
What's new from PTSO?
Enjoy the beautiful weather at the Rapids Soccer Game this weekend (10/21)

Cheer on the Rapids with your friends from school as they play against Real Salt Lake.
Buy tickets here; see attached flier for more information.
Skate Start Graduates and other Skateboarders!

Squareskate offers a shuttle to their Skateboarding After School Program at the Denver Warehouse! www.squarestateskate.com
The shuttle would pick students up from Asbury after school on Mondays, transport students to their indoor skatepark: the Denver Squarehouse Warehouse (4321 Broadway #4), and run the program until parents pick up at that location at 6:30pm.
Email David Biddle and Abbey Byrne with interest or questions: david@squarestateskate.com; abbey@biginterview.com
This program is designed for participants of all skill abilities.
Littles Wine and Spirits Fundraiser! This wonderful neighborhood shop at 2930 South Downing street is offering Asbury a 10% giveback for a week!!! Stock up for Halloween, Thanksgiving, Football Season, and any other upcoming events!

Shop anything in the store from 10/24-10/31
Mention Asbury at checkout
Curious about the upcoming School Board Election?

Get to know the candidates at a forum open to the public
Hamilton Middle School, District 1, forum on October 24th.
5:00-6:00 will be the at-large candidates and 6:15-7:00 will be district 1 & 5 candidates.
Childcare provided by Montessori on Wheels, translation services, and food/refreshments.
FLIER for more information
Asbury Community Happy Hour – Candidate Meet and Greet for John Youngquist

Where?

Denver Beer Company (S. Downing location)

When?

Friday, October 27
3:30-5:00 pm

Why?

To meet and talk with John Youngquist, At Large Candidate for DPS School Board, Asbury Community Member, Parent of two Asbury graduates, Educator with close to 30 years of experience in education
Check out this Chalkbeat article about John and his years of educational experience!
Hope you can stop by and join in the fun!
Please Reply to this EVITE so we can plan accordingly!
Community, Wellness, and Fundraising Opportunity: Upswell Active Recovery + Wellness studio, on South Broadway offers a range of movement and recovery.

Upswell would like to donate a class free of charge with all proceeds paid directly to Asbury. ($20 donation to Asbury PTSO for participation)
Please join us November 3, for a 9AM class followed by an option to partake in recovery sessions from 10am – 2pm. (This is also the date for those that purchased the Upswell Spring Wing auction experience)
Contact Olivia Jolly at oliviajolly@gmail.com for more information.
Click HERE for more information. There are 10 spots remaining!
Community, Wine Tasting, and Fundraising Opportunity: Every year Pearl Wine Company celebrates our Anniversary by hosting a tasting to raise money for DPS!!

Tickets $65 Per Person
Saturday November 4th, 6pm – 9pm
Location: Downtown Sheraton
Buy tickets by clicking on the Asbury logo at this link, and enjoy!
What's going on with Enrichments?
Please visit the Asbury Website for more information and details about enrichments offered during this session: Asbury Enrichments Schedule
---
Flyers:
School Board Candidate Forum Information
Colorado Rapids Night Flyer – 10/21
Upswell Community Recovery Class Information – 11/3
Pearl Wine Tasting Fundraising Event Information – 11/4
Platt Park Scarecrow Contest Information
Enrichment Flyers
---
Upcoming Dates:
10/21 – 7pm – CO Rapids Night
10/24 – Picture Retakes
10/24 – School Board Candidate Forum
10/31 – Halloween Celebrations (parade starts at 1:40 and will go on the sidewalk around the perimeter of the school, followed by something special, and then classroom parties)
11/3 – Upswell Gives! Event
11/4 – Pearl Wine Tasting Event
11/8-11/9 – 5th Grade Balarat
11/16 – Hold for Thanksgiving Meal in the Asbury Lunchroom
5/17 – Field Day
5/24 – Field Day Rain Date
6/4 – Hold for 5th grade Continuation