Asbury Thursday Folders – November 9, 2023
Posted November 9, 2023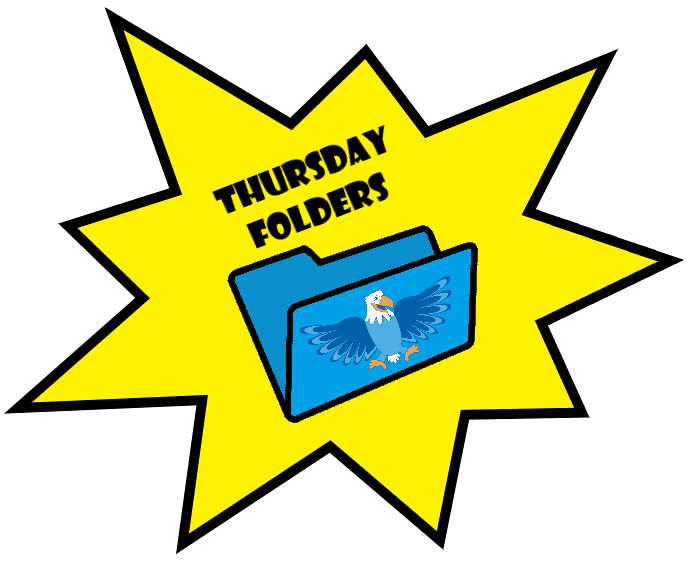 Principal Message:
Together with PTSO and Student Council, we will be hosting a coat drive next week from November 13-16. If you have any coats, including coats for toddlers, adults and school-age children, we would love to have your donations. In addition to coats, we are also looking for winter gear (like gloves, boots and hats). Many of these donations will go to help the large influx of refugees that we have seen from Venezuela in the Denver Metro Area. We are hoping that together, we can support local families in need. To donate, please bring your gear to the labeled bin in the front of the school office at drop off or pick up. You can also send students in with coats to donate.
In addition to this information, I also wanted to share updates about our Bond projects that are going on at Asbury that are making Asbury better! The bond project at Asbury includes getting updates in our cafeteria, gym, outdoor space and classrooms. Many of the projects are underway, but there are a couple of projects that have been completed and it has already made a huge difference! First and foremost, our cafeteria got an update of new tables- and it feels like a cafe downstairs! In addition, all general education classrooms have updated interactive whiteboards. There are other projects that will start very soon, including two student led projects that will bring new games to our field and updated lockers. Keep an eye out for more updates and celebrations!
Warmly,
Jeanna Doung
Asbury Principal
---
What's top of Mind?
Report Cards
The report card window will be open from now and close on 11/17. Report cards will be available online in the Parent Portal (and not printed) as early as 11/27.
Student Council Update
Asbury's 3rd, 4th,and 5th grade students have been busy applying, writing speeches, and attending meetings to become this year's Student Council.
The candidates will be reciting their speeches to their class and class voting will take place this Friday. Stay tuned to find out our 2023-2024 Student Council representatives!
Ridwell Drive Update
A HUGE THANK YOU to everyone that participated in our final week of the Ridwell drive!
In ONE week alone, we were able to divert 5,017 pieces of hard to recycle plastic packaging from the landfill !!
Way to go Eagle community! The planet appreciates you!
We will continue to collect these items at school, but if you are interested in doing more to support hard to recycle items at home, you can sign up for Ridwell recycling.
If you sign up between now and 11/17/2023 using http://get.ridwell.com/asbury-elementary, Ridwell will donate $20 to our school.
Your Voice/Tu Voz DPS Family Survey
Please take the DPS "Your Voice/Tu Voz" family survey by Wednesday, Nov. 15 to be eligible for a gift card giveaway! Thank you for taking the time to let us know what went well and how we can better serve you.
Families of Multilingual Learners- Please join the Districts DAC meeting on Nov. 15
Join the Multilingual Education (MLE) District Advisory Committee (DAC) on Wednesday, Nov. 15 from 5-7 p.m., at Place Bridge Academy (7125 Cherry Creek N. Dr., Denver, CO 80224). This month, participants will learn about the Seal of Biliteracy and how students can begin the process for earning this award as early as elementary school. Dinner, childcare and interpretation services will be available. Please see these fliers attached and register here.
Bell Times Input for the 24/25 SY
Please give input on Bell Times: Please take this survey and provide your thoughts about the current bell times at Asbury. Based on the data collected, we will pull out trends and work to either keep our current bell time or update based on your input. Prior to taking the survey, please note the following guidelines from the district about requesting bell time appeals for the 2024-25 school year, please note that elementary schools that have a starting bell time in Tier 1 (7:30 to 7:40 A.M.) can request a move to Tier 3 (8:50 to 9:10 A.M. start time), but not Tier 2 (8:05-8:40).
Outdoor Recess on Snowy Days
As a reminder, If students have boots, they are welcome to play in the field or on the playground unless it is icy- so send students with boots. If you need boots, we have a few extra pairs students can wear.
---
Mental Health Minute
Monday November 13th is World Kindness Day
Showing kindness to others is something we can do every day. Showing kindness to others helps us feel calmer, stronger, and increases feelings of self-worth. When you are kind to another person, your brain's pleasure and reward centers light up, as if you were the recipient of the good deed—not the giver. This week, try switching your mindset from random acts of kindness to intentional acts of kindness. Here are some ideas:
Be friendly to a neighbor
Share about World Kindness Day on social media
Give a genuine compliment
Celebrate the accomplishments of someone you care about
Donate books to a library, give blood, or donate to a local animal shelter
Call someone you haven't talked to in a while just to check on them
Let someone merge in traffic
Cook a meal for a friend
Visit www.randomactsofkindness.org for more ideas. Whatever you do, make kindness the norm in your life!
---
What's Still Relevant?
Digital Art Studios from Ms. Werner
Check out Ms. Werner's awesome Digital Art Studios now on Asbury Learning Links that she created! It is a great art resource for students at school or at home! Click HERE.
Thanksgiving & Fun Run Coming Up
Please join us for this fun ½ day. We will have Thanksgiving lunch and fun run on November 16. For parents who wanted to join, we elected to combine these two events so that you could take a half day to be here for lunch and cheering on your amazing runners!
Fun Run: This will take place during specials (grade level times listed below)
8-850a-3rd grade
850-940a-4th grade
940-1030a-5th grade
1205-1255p Kinder
1255-145p-1st grade
145-235p-2nd grade
Thanksgiving Lunch: Asbury is hosting Thanksgiving lunch in the cafeteria. Stop by the office to purchase your tickets for Thanksgiving lunch ahead of time. Tickets are $7 for adults and $5 for non-student children. You can pay by cash or check. Please join us for lunch time (below)
| | |
| --- | --- |
| Grade Level | Lunch Time |
| Kinder | 10:30-10:55 |
| 1st | 10:50-11:15 |
| 2nd | 11:10-11:35 |
| 3rd | 11:30-11:55 |
| 4th | 11:50-12:15 |
| 5th | 12:10-12:35 |
As a reminder, if you are staying for the day or half the day and have a break in between events- you are welcome to be here, though learning will still be taking place, so please make sure to not hang out in the classrooms
Marketing Team Meetings
We are excited to bring back the meeting of the marketing team for Asbury. The marketing team comes together to talk about the importance of getting students to come to Asbury and getting them to stay! We did some amazing work last year with updating our tour process and promoting Asbury in a variety of ways! If you are interested in joining, please let Jeanna know!
Prospective Parent School Tours
We are excited to announce that we will be starting our prospective parent school tours. If you know of anyone who has school age children that might be interested, please send along this information:
Thank you for your interest in Asbury Elementary! It is a great school. Our tour schedule is now available on our website if you would like to sign up for a tour, here is the link…
https://forms.gle/mzFWiJTDVpiHQ3Z57
Please feel free to reach out out Amber Baca in the office via email:
ABaca@dpsk12.net
or by phone:
720-424-9750
In the meantime, please follow us on social media:
Instagram – https://www.instagram.com/asburyeaglesco/
Facebook – https://www.facebook.com/asburyelementarydenver/
Mark Your Calendars: SchoolChoice Round 1 Dates
SchoolChoice Round 1 for the 2024-25 school year will open on Jan. 11, 2024 and close on Feb. 12, 2024. If you know of any kindergarten families or new families, they can make Asbury their home schools!
The DPS SchoolChoice application and waitlist site has changed. Families interested in coming to Asury can apply here. Families with existing Parent Portal accounts can log in using their username and password and families who do not have Parent Portal accounts will set up a new account.
---
What's new from PTSO?
Community, fundraising, and shopping opportunity! Wish Boutique is an award winning local gift store who has partnered with Asbury for a super fun shopping party with a portion of the proceeds going back to Asbury!

Please see attached info regarding a shopping party at Wish on Monday, November 13th from 6-8
Email Lizzie Mussoline at lizziemussoline@gmail.com if you would like to attend so we can get an accurate count to Wish asap.
The Asbury Fun Run is coming up on 11/16/23 and we need your help!

Donate snacks, count laps, or work the snack table
Please look at the sign up genius and see how you can help!
Minted holiday card and stationary fundraiser! It's November now, time to start thinking about your holiday card!

We have partnered with Minted, a leading provider of custom stationery and holiday cards, to bring you a special fundraising program.
By using the promo code FUNDRAISEASBURY at checkout, you'll enjoy a 20% discount on your purchase, and Minted will generously donate 15% back to our school.
Visit Minted's website: https://www.minted.com/
Merchandise Shop is OPEN ONE MORE DAY! Get your sweatshirts, hats, vests, and more!

Shop here
Act fast, the store closes November 10, 2023.
All items will be bulk delivered to Asbury before winter break (regardless of what information you enter into the "ship to" fields).
I heart Asbury shirts, yard signs, car magnets and more are still available to purchase outside of this pop-up shop. Email asbury.ptso@gmail.com with questions.
Make this Friday, and every Friday, an Asbury Spirit Day!

Wear your finest Asbury attire on Fridays to celebrate this great school!
Barry might even come to school on a Friday and be delighted to see his friends in Asbury gear!
---
What's going on with Enrichments?
Please visit the Asbury Website for more information and details about enrichments offered during this session: Asbury Enrichments Schedule
Winter Sessions:
---
Flyers
Wish Shopping Party Fundraiser Flyer
Enrichment Flyers
Skate Start – Winter Session
---
Upcoming Dates
11/13 – Wish Shopping Party Fundraiser
11/16 – Asbury Fun Run/Thanksgiving Meal in the Asbury Lunchroom
12/12 – Chipotle Dine out (online ordering only) – Promo Code 99ZBX4E
1/6 – (Saturday) – DU Hockey Game
5/17 – Field Day
5/24 – Field Day Rain Date
6/4 – Hold for 5th grade Continuation