Asbury Thursday Folders – November 2, 2023
Posted November 2, 2023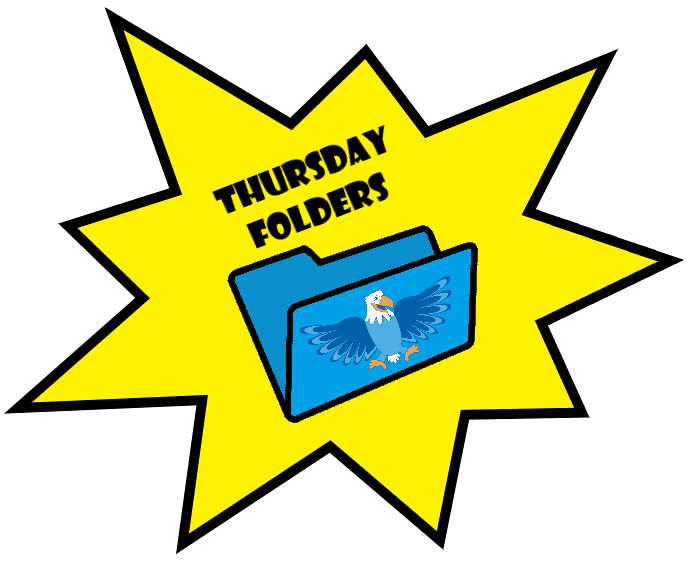 Principal Message:
Thanks to all parents who completed the BESS Social Emotional Screener this year. We have taken this, the student input, and teacher input from this screener to help drive our support for the social emotional needs of our students in the building. We have a multi-tiered support system that includes daily check-ins, lunch bunches, and social groups with our School Psychologist (just to name a few). Each of the measures we take is intentionally designed to support the whole child. And I will tell you firsthand, it is amazing to host lunch bunches with students, work on our social skills, and foster relationships. It is important to all staff to know each and every one of our students.
Your voice is valued at Asbury and at the district level. The DPS "Your Voice/Tu Voz" Family Survey is open now through Wednesday, Nov. 15. Your Voice focuses on measuring outcomes across the district and its learnings from these surveys directly impact students and families. Families, you can access the survey link here. Families who complete their survey between now and Nov. 15 will be eligible for a gift card giveaway! Make an impact this November by taking the DPS Your Voice/Tu Voz family survey. As a reminder, unlike previous years, DPS will administer the survey to families once in the fall and will administer it to students once in the spring.
Jeanna Doung
Asbury Principal
What's top of Mind?
Thanksgiving & Fun Run Coming Up
Please join us for this fun ½ day. We will have Thanksgiving lunch and fun run on November 16. For parents who wanted to join, we elected to combine these two events so that you could take a half day to be here for lunch and cheering on your amazing runners!
Fun Run: This will take place during specials (grade level times listed below)
8-850a-3rd grade
850-940a-4th grade
940-1030a-5th grade
1205-1255p Kinder
1255-145p-1st grade
145-235p-2nd grade
Thanksgiving Lunch: Asbury is hosting Thanksgiving lunch in the cafeteria. Stop by the office to purchase your tickets for Thanksgiving lunch ahead of time. Tickets are $7 for adults and $5 for non-student children. Please join us for lunch time (below)
| | |
| --- | --- |
| Grade Level | Lunch Time |
| Kinder | 10:30-10:55 |
| 1st | 10:50-11:15 |
| 2nd | 11:10-11:35 |
| 3rd | 11:30-11:55 |
| 4th | 11:50-12:15 |
| 5th | 12:10-12:35 |
Next Tuesday CSC Meeting
Next Tuesday, November 7 from 5-6 Asbury will be hosting our CSC meeting in person in the library. We will have childcare so please stop by. We will be talking about the UIP (Unified Improvement Plan), SPF (School Performance Framework), and upcoming events at Asbury.
---
Mental Health Minute
National School Psychology Week (Nov 6-10th)
Next week is National School Psychology Week (NSPW). This year's theme is "Let's Grow Together," inspired by the importance of both personal and shared strengths in our growth as individuals and school communities in every season of life. School psychologists are members of the school team who support students' ability to learn and teachers' ability to teach. We are experts in mental health, learning, and behavior.
Our work involves but is not limited to:
social emotional, behavior, and intelligence assessment for special education and section 504 services
behavioral interventions such as counseling and social skills training
consultation with teachers and other educators through MTSS
family education and identification of community resources
crisis response and student safety
universal screening and prevention education (ex. BESS, suicide prevention programming)
lots and lots of paperwork and report writing
Here are some facts about school psychologists that you may not know:
Our training involves (at minimum) a 3 year graduate degree.
We are experts in assessment, mental health, counseling, behavior, disabilities, and statistics.
There is a national shortage of school psychologists.
Many early pioneers in school psychology were women, which was very unusual for the time!
Up until 2020, NSPW was called School Psychology Awareness Week (SPAW), which highlights the lack of knowledge about the field.
Attention 3rd and 4th grade parents
This year, Asbury Elementary will implement Second Step: Skills for Academic and Social Success in our 3rd and 4th grade classrooms due to the needs identified in our Fall BESS Screening. We will focus on Empathy, Emotion Management, and Problem Solving. For more information about the program or if you DO NOT want your child to participate in programming, please contact Lauren Gourgues, School Psychologist, at Lauren_Gourgues@dpsk12.net or return the passive consent form your child teacher sent in a Deet. This programming is in addition to the great work our teachers at Asbury are already doing. If we do not hear from you, we will assume your child has permission to participate in these programs.
Soccer Clinic @ South High School
We would like to invite your players to join our 4th Annual Fall Soccer Clinic on Sunday November 5 from 9:30-11:30 am at the South HS Turf Field
The clinic is hosted by the Denver South Women's Soccer team. The high school players will develop and run the sessions with guidance of the head/assistant coaches. This clinic is open to any students ages 6-13 and costs $30. You can pay online HERE or bring check/cash the day of the camp. Players and parents can register by clicking HERE. We would love it if you could attend. If you have any questions, please email Veronica Marcelo at denversouthgirlssoccer@gmail.com.
Check out the flyer for all the details! GO RAVENS
Outdoor Recess on Snowy Days
As a reminder, If students have boots, they are welcome to play in the field or on the playground unless it is icy- so send students with boots. If you need boots, we have a few extra pairs students can wear.
Digital Art Studios from Ms. Werner
Check out Ms. Werner's awesome Digital Art Studios now on Asbury Learning Links that she created! It is a great art resource for students at school or at home! Click HERE.
Marketing Team Meetings
We are excited to bring back the meeting of the marketing team for Asbury. The marketing team comes together to talk about the importance of getting students to come to Asbury and getting them to stay! We did some amazing work last year with updating our tour process and promoting Asbury in a variety of ways! If you are interested in joining, please let Jeanna know!
Prospective Parent School Tours Starting
We are excited to announce that we will be starting our prospective parent school tours. If you know of anyone who has school age children that might be interested, please send along this information:
Thank you for your interest in Asbury Elementary! It is a great school. Our tour schedule is now available on our website if you would like to sign up for a tour, here is the link…
https://forms.gle/mzFWiJTDVpiHQ3Z57
Please feel free to reach out out Amber Baca in the office via email:
ABaca@dpsk12.net
or by phone:
720-424-9750
In the meantime, please follow us on social media:
Instagram – https://www.instagram.com/asburyeaglesco/
Facebook – https://www.facebook.com/asburyelementarydenver/
Mark Your Calendars: SchoolChoice Round 1 Dates
SchoolChoice Round 1 for the 2024-25 school year will open on Jan. 11, 2024 and close on Feb. 12, 2024. If you know of any kindergarten families or new families, they can make Asbury their home schools!
The DPS SchoolChoice application and waitlist site has changed. Families interested in coming to Asury can apply here. Families with existing Parent Portal accounts can log in using their username and password and families who do not have Parent Portal accounts will set up a new account.
What's new from PTSO?
PJ Story Time at Decker Library: Saturday, November 4
November PTSO meeting, in person: November 7

Pizza, translation, and childcare are available
We'll socialize afterwards at Platte Park Brewing Company. We hope to see you there!
Minted holiday card and stationary fundraiser! It's November now, time to start thinking about your holiday card!

We have partnered with Minted, a leading provider of custom stationery and holiday cards, to bring you a special fundraising program.
By using the promo code FUNDRAISEASBURY at checkout, you'll enjoy a 20% discount on your purchase, and Minted will generously donate 15% back to our school.
Visit Minted's website: https://www.minted.com/
Merchandise Shop is OPEN! Get your sweatshirts, hats, vests, and more!

Shop here
Act fast, the store closes November 10, 2023.
All items will be bulk delivered to Asbury before winter break (regardless of what information you enter into the "ship to" fields).
I heart Asbury shirts, yard signs, car magnets and more are still available to purchase outside of this pop-up shop. Email asbury.ptso@gmail.com with questions.
Make this Friday, and every Friday, an Asbury Spirit Day!

Wear your finest Asbury attire on Fridays to celebrate this great school!
Barry might even come to school on a Friday and be delighted to see his friends in Asbury gear!
Community, Wine Tasting, and Fundraising Opportunity: Every year Pearl Wine Company celebrates their Anniversary by hosting a tasting to raise money for DPS!!

Tickets $65 Per Person
THIS Saturday November 4th, 6pm – 9pm
Location: Downtown Sheraton
Buy tickets by clicking on the Asbury logo at this link, and enjoy!
What's going on with Enrichments?
Please visit the Asbury Website for more information and details about enrichments offered during this session: Asbury Enrichments Schedule
---
Flyers:
PJ Storytime at Decker Library – 11/4 @ 10:30 am
Upswell Community Recovery Class Information – 11/3
Pearl Wine Tasting Fundraising Event Information – 11/4
South High Soccer Clinic – 11/5
Enrichment Flyers
---
Upcoming Dates:
11/3 – Upswell Gives! Event
11/4 – Pearl Wine Tasting Event
11/4 – PJ Story time at Decker Library (10:30 am)
11/5 – South High Soccer Clinic Hosted by South's Women's Soccer Team (9:30-11:30)
11/8-11/9 – 5th Grade Balarat
11/16 – Asbury Fun Run/Thanksgiving Meal in the Asbury Lunchroom
12/12 – Chipotle Dine out (online ordering only) – Promo Code 99ZBX4E
1/6 (Sat) – DU Hockey Game
4/26 – Rockies STEM Day – 5th Grade
5/17 – Field Day
5/24 – Field Day Rain Date
6/4 – Hold for 5th grade Continuation