Asbury Thursday Folders – November 16, 2023
Posted November 16, 2023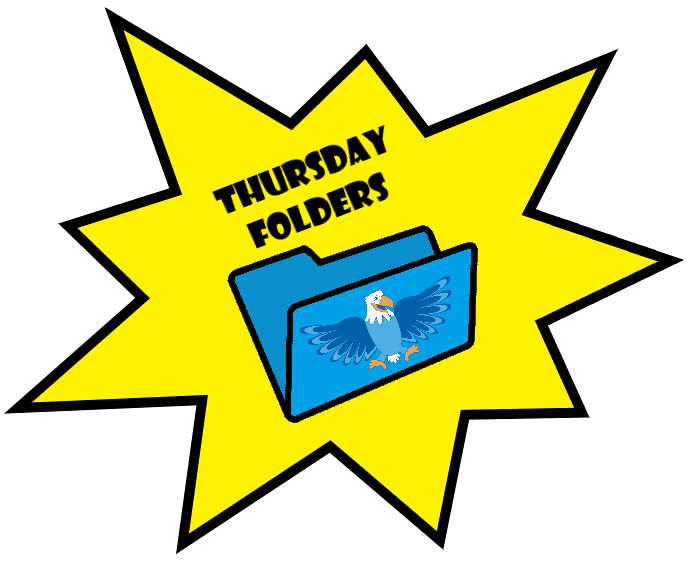 Principal Message:
Asbury has a release day tomorrow, Friday, 11/17, which means no students will be at school. Staff, including teachers and paraprofessionals come together to focus on growing our practice, planning for student-centered learning, and collaborating with colleagues. These days are crucial to the success of making sure our priorities of PBL, Inclusion and SEL are a focus. We are always thankful to have this time in our calendar.
In addition to this release day, Fall Break is next week from 11/20-11/24, so we will not be open next week. As it is the season for gratitude, I want to take this opportunity to share how thankful I am for the students, staff, and community at Asbury. I hope you all take time to be with family and friends. Have a restful and relaxing break and we will see you when we are back, starting Monday, 11/27!
Jeanna Doung
Asbury Principal
---
What's top of Mind?
Please Welcome our New Long term Sub in 4th Grade
Please join me in welcoming our new staff member, Ms. Maddie Munio, our Long Term Sub for 4th grade. She will be joining us while Ms. Van Sant is on Maternity Leave. Ms. Munio is an experienced teacher who believes in social emotional learning, building relationships with students, and appreciates PBL! She will be starting 11/17 and be in the classroom starting after break.
Community Circle 12/1
On Friday, 12/1 from 7:50-8:20 we will have a Community Circle meeting for all staff and students. Parents are also invited to join us during this time! What is Community Circle? This is a time where we come together as a community of learners and focus on doing our BEST. We celebrate students and read out the BEST awards, play games and celebrate our learning across the building. We host these on Zoom, so you can join from anywhere! Below are the details for how to join!
DPS 2022-23 Climate Action Annual Report
The Sustainability Team illustrates and celebrates a productive and impactful year of climate action, not just potential, in its latest annual report. Read the English or Spanish report and get involved with DPS's climate action work as we "focus simply and narrowly on doing" to build a livable future for students. For questions, contact the Department of Sustainability.
Complete the Your Voice/Tu Voz Survey by Monday, Dec. 1
The DPS "Your Voice/Tu Voz" family survey window has been extended to Monday, Dec. 1 by 11:59 p.m.! Please share their voices and complete the survey before the new deadline here. Families who complete the survey are entered to win one of 10 $20 King Soopers gift cards! More information is available here.
---
Mental Health Minute
Anxiety is described as a feeling of worry, unease, nervousness, or fear. It is the most common emotional problem in children but can look very different depending on the child. A short-lived feeling of worry is appropriate, but when these feelings last a long time and prevent your child from engaging in the activities of daily life, further action should be taken. Although estimates vary, approximately 20%–30% of children and youth experience significant symptoms of anxiety. Chronic anxiety
The most common signs of anxiety in children are
Trouble sleeping
Complaining about stomach aches or other physical problems
Avoiding certain situations
Being clingy around parents or caregivers
Trouble concentrating in class or being very fidgety
Tantrums
Being very self-conscious
Next week, we will learn about different types of anxiety and ways to help your child cope with anxiety!
---
What's Still Relevant?
Report Cards
The report card window will be open from now and close on 11/17. Report cards will be available online in the Parent Portal (and not printed) as early as 11/27.
Outdoor Recess on Snowy Days
As a reminder, If students have boots, they are welcome to play in the field or on the playground unless it is icy- so send students with boots. If you need boots, we have a few extra pairs students can wear.
Mark Your Calendars: SchoolChoice Round 1 Dates
SchoolChoice Round 1 for the 2024-25 school year will open on Jan. 11, 2024 and close on Feb. 12, 2024. If you know of any kindergarten families or new families, they can make Asbury their home schools!
The DPS SchoolChoice application and waitlist site has changed. Families interested in coming to Asury can apply here. Families with existing Parent Portal accounts can log in using their username and password and families who do not have Parent Portal accounts will set up a new account. 
---
What's new from PTSO?
Minted holiday card and stationary fundraiser! It's November now, time to start thinking about your holiday card!

We have partnered with Minted, a leading provider of custom stationery and holiday cards, to bring you a special fundraising program.
By using the promo code FUNDRAISEASBURY at checkout, you'll enjoy a 20% discount on your purchase, and Minted will generously donate 15% back to our school.
Visit Minted's website: https://www.minted.com/
Chipotle Dine Out Fundraiser!! Let someone else do the DELICIOUS cooking for you

December 12, 2023, 4:00pm-8:00pm
1644 E Evans Ave, Denver, CO 80210
Use promo code 99ZBX4E for online ordering or show a printed flier in restaurant
---
What's going on with Enrichments?
Please visit the Asbury Website for more information and details about enrichments offered during this session: Asbury Enrichments Schedule
Winter Sessions:
NEW – Hip Hop
Registration – creativedancekids.com/enroll.html
NEW – Sticky Fingers
Registration – stickyfingerscooking.com
NEW – Science Matters STEM Clubs (3 class options)
Mixology – dates announced
Totally Toyriffic – TBD
Under the Sea – TBD
Registration – sciencematters.tv
NEW – Chess Wizards
Registration – www.chesswizards.com
NEW – Special 2 Week Winter Fun Art for Kids
Registration – email Karen Kelly at kellyk8899@gmail.com or register in
Asbury's main office
---
Community Flyers
Glass Fusion Workshop with Ms. Werner (2nd-5th Graders) Flyer – 12/6 Sign Up HERE.
ELC Basketball Teams Registration – 4th and 5th Graders – registration opens 11/27
ELC Basketball Referees Wanted – (ages 16+)
ELC Basketball Coaches Wanted – (ages 18+)
Chipotle Dining Out – 12/12 (Promo Code 99ZBX4E)
---
Enrichment Flyers
Special 2 Week Winter Fun Art for Kids
---
Upcoming Dates
11/17- Asbury Release Day- No Students
11/20-11/24- Fall Break
12/12 – Chipotle Dine out – Promo Code 99ZBX4E
12/15- Asbury Release Day- No Students
12/18-1/2- Winter Break
1/6 – (Saturday) – DU Hockey Game
4/26 – Rockies STEM Day – 5th Grade
5/17 – Field Day
5/24 – Field Day Rain Date
6/4 – 5th Grade Continuation