Asbury Thursday Folders – (August 31)
Posted August 31, 2023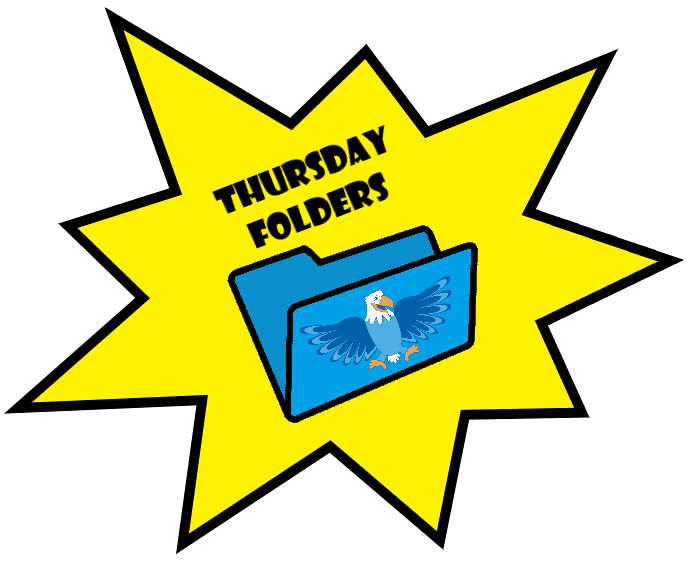 Principal Message:
Asbury Community,
We had another amazing week here at Asbury! Students are working hard, building classroom communities, and learning rituals and routines that will continue to help them be successful throughout the year! I am loving being a part of this incredible team and this community and can't wait to see what next week brings! Just a reminder, there is no school on Monday for the celebration of Labor Day so we will see you back in action on Tuesday, September 5th. Enjoy your long weekend with your family and friends.
Please see below for some important CMAS information for 4th and 5th grade families as well as some exciting news and another reason to celebrate for Asbury!
School Performance Framework- SPF
What is this? The performance framework evaluates district and school performance on Academic Achievement, Academic Growth, and Post-secondary & Workforce Readiness indicators.
We would like to celebrate our amazing staff at Asbury for earning the highest rating you can get with a GREEN which MEETS expectation for those growth areas! Way to go team!
CMAS Information for 4th and 5th Grade Families:
Hard copy scores for our current 4th and 5th graders of their CMAS scores will be sent home soon. Please reach out if you have any questions. In the meantime, you can view the scores through the DPS Parent Portal. Here is the click path to do that.
Viewing CMAS scores in DPS Parent Portal
The Role of Standardized Testing and Achievement
CMAS Letter from School Leader to Families
Understanding ELA and Math CMAS Scores
In Partnership,
Ana Mendoza (Interim Principal)
What's top of Mind?
Picture Day
Picture Day is Coming Soon! Wednesday, September 13
Here is the order form with more information.
A Message from Mrs. Ravel, Technology Teacher:
This week I had the opportunity to go into the classrooms of the 2nd-5th grade students to talk about technology responsibility. We are lucky to have 1:1 chromebooks for all students at Asbury, but it is our responsibility to take care of these devices. The students filled out a technology responsibility contract. We are asking that parents do the same to support their students and their devices. Please read through this again with your student and fill it out for EACH of the 2nd-5th grade students that you have at Asbury. We will do this for Kindergarten and first grade a little bit later after they get started with their chromebooks.
Click HERE to fill out the Parent version of the Technology Responsibility Contract. Thanks so much.
Mrs. Ravel
A Message from Mr. Howard, PE Teacher:
Here's some more information all about me. Click HERE!
BEST Awards Video from Friday, August 25
Safety Team
If you are interested in joining a group of parents looking to support Asbury and DPS in ensuring school safety is prioritized, please reach out to Autumn Shraiberg at (303)704-1037 to learn more about this opportunity.
What's Still Relevant?
Please make sure to complete your You Benefit! Form previously known as your lunch application form. Remember all students will receive a full tray for lunch and breakfast, free of charge.
Make sure all of your contact information is up to date on your parent portal . See Ms. Baca if you have any questions.
What's new from PTSO?
First PTSO Meeting IN PERSON!! 9/5/2023, 6 pm – Curious about helping out at school and getting to know an incredible community? Join us for a PTSO meeting – you don't have to be a member to check out the meeting! Food, Spanish translation, and childcare provided. Please join us for the meeting and a social event afterwards!
Community Events: We have scheduled two exciting upcoming community events

Skate CIty skating party 9/18. This is always a great time to skate with friends (and sometimes teachers!)- see attached flyer for more information.
Colorado Rapids soccer game – cheer on the home team with your friends from school as they play against Real Salt Lake. 10/21. See attached flyer for more information.
Carnival 9/29/23: 5-7 at Asbury- Join us for this annual favorite! BRING IN YOUR PRIZES! Bring in your gently loved toys, games, sticker collections, stuffies, and other items that can be used as prizes. One family's giveaways are another family's treasures! Ms. Baca is collecting items in the front office
What's going on with Enrichments?
Meet some of our Enrichment Program teachers at Asbury's rescheduled Back to School night on Thursday the 31st of August! Please head over to our enrichment partners and say hello.
**Correction** Last week's folders said that Run Club would end September 26. It actually runs 8 weeks, and will end October 26.
KidStage – Drama Club (1-5) – NEW!
Tuesdays 9/12- 11/14 (see more information in the Flyer links below)
HIP HOP (K-5) – NEW!
Art Fun K-5
Session #1 Schedule: Mondays 2:40-4:10 pm from September 11th to November 27.
Session #2 Schedule: Tuesdays 2:40-4:10 pm from September 12th to November 28
Chess Wizards K-5 (2 slots left!)
Session Dates: Mondays 2:45-3:45 from September 11th to December 4th.
Clay Play K-5
Session Schedule: Mondays 2:40-3:40 pm from September 11th to October 16.
Running Club K-5 with Mrs Magoffin
Session Dates: Thursdays 2:40-3:30 pm from September 7th to October 26th.
**Yoga and Sticky Fingers are not taking any more registrations because the class is full!**
More Fall Enrichment activities are being scheduled and will be communicated as they become available.
---
Flyers:
Colorado Rapids Night Flyer – 10/21
Running Club – Registration Instructions: E-mail Ms. Magoffin at kmagoff@dps12.net
Chess Wizards (2 slots left!)
---
Upcoming Dates:
8/24 – 5-6pm – Asbury Back to School Night – Parents Only (RESCHEDULED) – TONIGHT!
9/4 – Labor Day (no school)
9/5 – 5pm – CSC Meeting – Asbury Library
9/5 – 6pm – PTSO Meeting – Asbury Auditorium, 6pm
9/18 – 6-8pm – Skate City Asbury Night
9/22 – Teacher Planning Day (no school for students)
9/29 – Asbury Carnival
10/21 – 7pm – CO Rapids Night