Asbury Thursday Folders – (August 24)
Posted August 24, 2023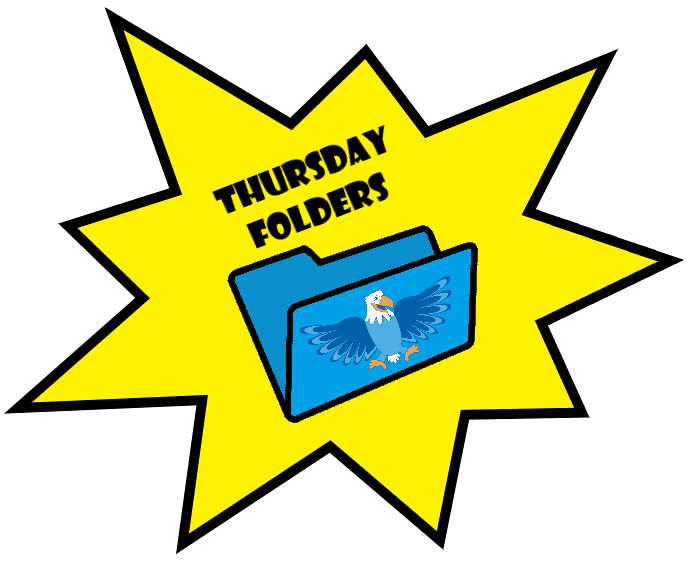 Principal Message:
Happy Thursday! Aside from the few really hot days and our early release days, we are off to a great start! It was wonderful to meet some of you and our students. I want to thank all of you for your cooperation and patience as we navigated through our first heat early release days. We understand it is not ideal, but because the temperatures were not cooling down as they normally do in the evenings, our building was getting increasingly warm as the high 90 degree days continued. There have been some questions asked about the process for deciding heat days. Here is a district resource that might be helpful for understanding the process, if you click HERE.

Our Back to School Night has been rescheduled for Thursday August 31, 2023 from 5:00 to 6:00 pm. We will begin with a short welcome and introduction of our teachers and staff. There will be a few announcements and then you will be released to hear a short presentation from your child's teachers. There will be two scheduled sessions for presentations by teachers for those parents with multiple students. The sessions will be 5:15-5:35 and 5:40-6:00.
I Looking forward to seeing you at Back to School Night
In Partnership,
Ana Mendoza (Interim Principal)
---
What's top of Mind?
Make sure all of your contact information is up to date on your parent portal . See Ms. Baca if you have any questions.
What's Still Relevant? Please make sure to complete your You Benefit! Form previously known as your lunch application form. Remember all students will receive a full tray for lunch and breakfast, free of charge.
---
What's new from PTSO?
Welcome back Eagles! We hope this first week has been as fun for you as it has for us:
This Friday is going to be a bit rainy and cold, so we will have our welcome back Kona Ice next Tuesday, August 29 after school. Bring your cups if you have them and enjoy a delicious frozen treat.
First PTSO Meeting IN PERSON!! 9/5/2023, 6 pm – Food, Spanish translation, and childcare provided! Please join us!
Membership Fun Fact! PTSO membership must be renewed on an annual basis!

Click here to complete the online membership form (paper versions available too – email asbury.ptso@gmail to request one).
Membership is $15/person and you can pay via Venmo, zelle, check, or cash. Venmo is @AsburyPTSO-AsburyPTSO (look for the eagle), zelle is ASBURY ELEMENTARY PTSO

Carnival 9/29/23 5-7 at Asbury- Join us for this annual favorite! Enjoy games, face painters, food trucks, popcorn, cotton candy, and MORE!! Tickets will go on sale in September and scholarships are available!
---
What's going on with Enrichments?
Meet some of our Enrichment Program teachers at Asbury's Back to School night on Thursday the 24th of August! Please head over to our enrichment partners and say hello.
Running Club K-5 with Mrs Magoffin
Session Dates: Thursdays 2:40-3:30 pm from September 7th to September 26th.
Art Fun K-5
Session #1 Schedule: Mondays 2:40-4:10 pm from September 11th to November 27.
Session #2 Schedule: Tuesdays 2:40-4:10 pm from September 12th to November 28
Chess Wizards K-5
Session Dates: Mondays 2:45-3:45 from September 11th to December 4th.
Clay Play K-5
Session Schedule: Mondays 2:40-3:40 pm from September 11th to October 16.
Further fall Enrichment activities are being scheduled and will be communicated as they become available.
---
Flyers:
Asbury Yoga with Ms. Werner – Register HERE
Running Club – Registration Instructions: E-mail Ms. Magoffin at kmagoff@dps12.net
---
Upcoming Dates:
8/24 – 5-6pm – Asbury Back to School Night – Parents Only (RESCHEDULED)
9/4 – Labor Day (no school)
9/22 – Teacher Planning Day (no school for students)