Fourth Grade Presents: Seussical The musical
Posted February 8, 2018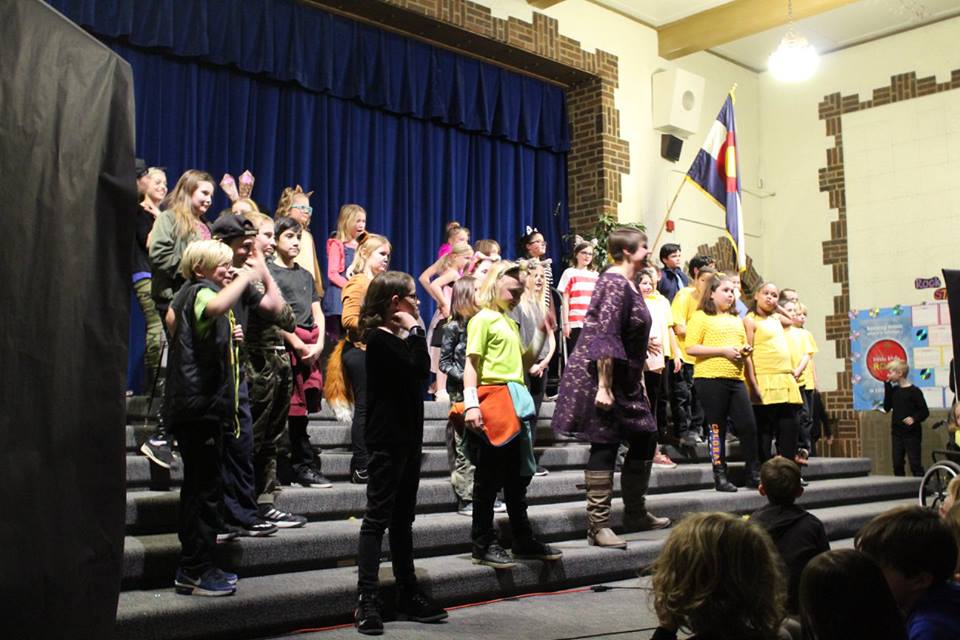 The process of the musical was very challenging but we all learned so much from this experience. We all worked super hard but in the end it payed off. We came up for recess, lunches, and even weekends to work on sets and parts. Even though it took us two months to accomplish our final goal of being able to perform, we all had so much fun doing it.
We all had to pitch in as much as we could to get all of our props together, learn our lines and figure out costumes. Most of all, we had to care, want to learn and share this experience. But overall the show turned out amazing, because we all knew that it was a once in a lifetime opportunity/experience.
I was an assistant director and personally I thought that this was an amazing exposure. Backstage it was incredible to see how all of this came together. Onstage it was mind blowing how we all came together to make this happen.
Being in tech crew it was a great experience because we got to be running around doing all the lights, curtains, and also backstage manager. But the hard thing was also running around helping everyone because it was hard to get from place to place like for example when I was behind the curtains and I wanted to get over to the sound person I would have to walk all the way around the audience. Also it was fun being a tech crew because we got to wear all black and we even got to bow at the very end with all the other people who had roles.
SINCERELY,
Brody Ravel & Cristina Youngquist